Local Health Foodie
It is our pleasure to introduce you to Sarah VanHorn! We found this local health foodie on Instagram. We noticed that she is utilizing some of the QC's local establishments for her awesome health recipes and we thought it would be a great idea to connect with her! We hope to provide her with a platform to share her story AND her recipes!
You can find Sarah and her inspiring posts on Facebook, Instagram, and her blog!
---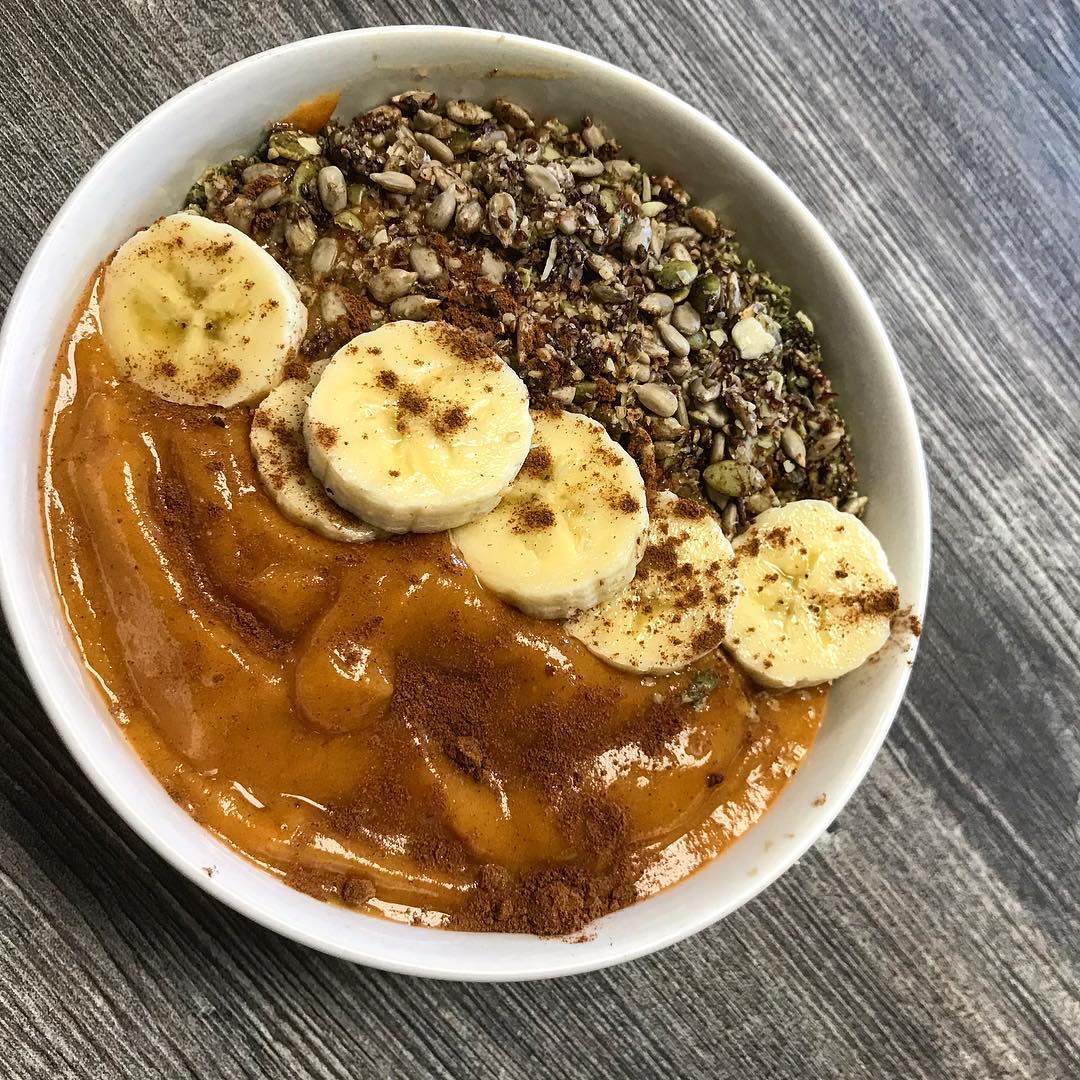 Hi, I'm Sarah, a health foodie hipster gal.
Where do I even start with my journey? Well, it goes way back but I'll try to make it short and sweet. I was raised by amazing, hard-working parents. My mom was a nurse and my dad owned a restaurant along with his own painting business. He also started free community dinners in my little hometown Kewanee, IL. Despite this upbringing, I slipped into some of the wrong crowds. I fell into an unhealthy lifestyle of the fast food eating, cigarette smoking, raver/partier.
The night of June 8th, 2014 my father died of a heart failure, entirely unexpectedly.
---
After this, I decided to completely change my lifestyle. I wanted to be there for my mom and live for my dad. I quit smoking, eating fast food, and drinking. I also got really into fitness and health to cope with the stress. I believe finding a good way to balance your stress will help with letting go of the bad habits. Around this time, I ran into some health problems of my own. I gained weight, experienced cystic acne, hormonal imbalance and a host of issues. My prescribed medications were not helping. After over 2 years of this, something else happened. Before my wedding in February of 2017, I started having terrible burning acid pains in my stomach and knife-like stabbing pains 24/7. 6 doctors later, I was diagnosed with GERD, high acid and rapid digestion. They kept putting me on different diets and pain medications, but nothing helped. I began to completely lose my period, my acne came back, and my skin was yellowing. I was denied from Mayo twice. I did not know where to turn. I felt so lost.
Last December, I found Medical Medium. I studied his books and his podcasts. I felt like I was in school again, but I studied to fight for my health. I made a healing Instagram and I begin finding a whole Medical Medium community online. The pain, the acne and the migraines started to go away. I started to help other people, as well. I started to find my passion.
Sarah plans to share some of these recipes with the community. She will also be providing names of local establishments that you can find the ingredients at!
I am still on my healing journey. This year, I am working on emotional healing and making changes in my life to reach out to others and share my story, because I know how it feels to be lost. I have already made some huge emotional changes this year with leaving a management job, starting a blog, making healing recipes and I only hope I continue to grow and reach others. We all have our beautiful purpose in this world I encourage you to look within and find what makes your soul happy!
You can look forward to seeing my posts once a week to introduce you all to some of my favorite holistic health recipes! These are recipes that I use and have found to be beneficial to me. I hope you try them out and find results for yourself!
---
We, at QC Find now, appreciate Sarah sharing her experiences with us! We hope that her healing methods continue to take her in a positive direction. Stay tuned for some recipes from Sarah for you to try your own hand at holistic healing OR to just try some new healthy foods!
For all Sarah's favorite local places to shop for ingredients, please follow THIS LINK!
---
Disclaimer: We at QC Find Now and Sarah, are not licensed medical doctors or any other formally licensed healthcare professional, practitioner or provider of any kind. You should not use this information for diagnosis or treatment of any health problem or for prescription of any medication or other treatment. Please read full disclaimer.