Wedding Flowers by Hannah

Twenty-one year old QC native, Hannah Arnold got started in floral design just 5 years ago with her mom in their garage! She has a creative eye that is sure to design a wedding bouquet more beautiful than you could have imagined! She even designs centerpieces and arch arrangements! This girl is incredibly talented and we are proud to introduce you all to her!
For more information:
|  Facebook  |
---
Who doesn't love flowers?!
We had the wonderful opportunity to interview this great designer and this is what we found!
---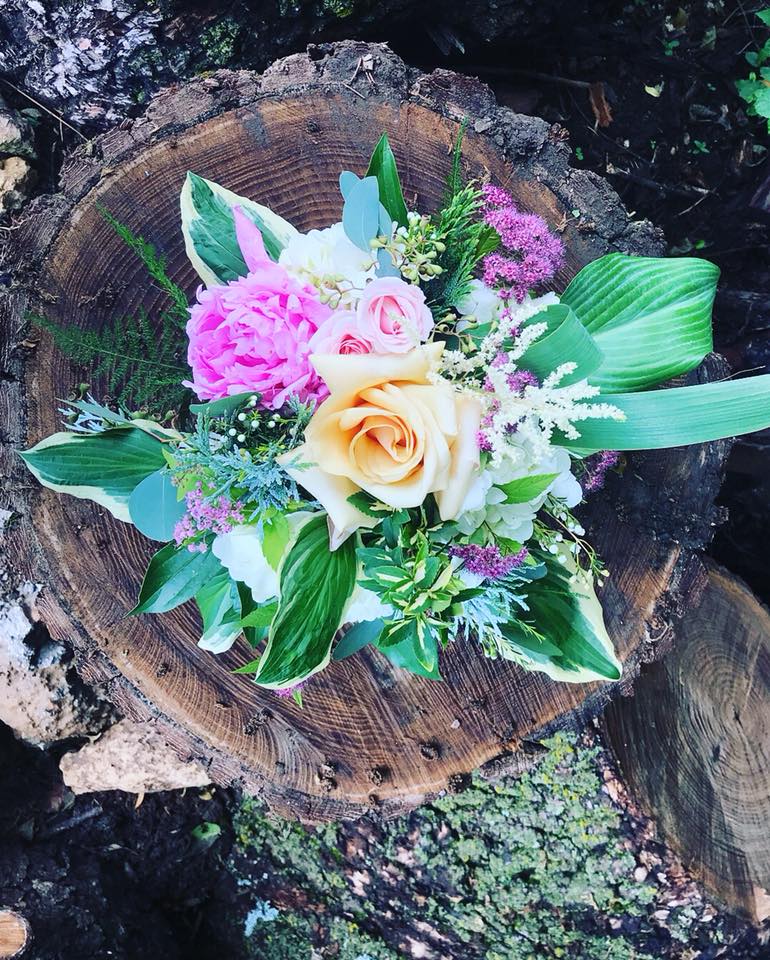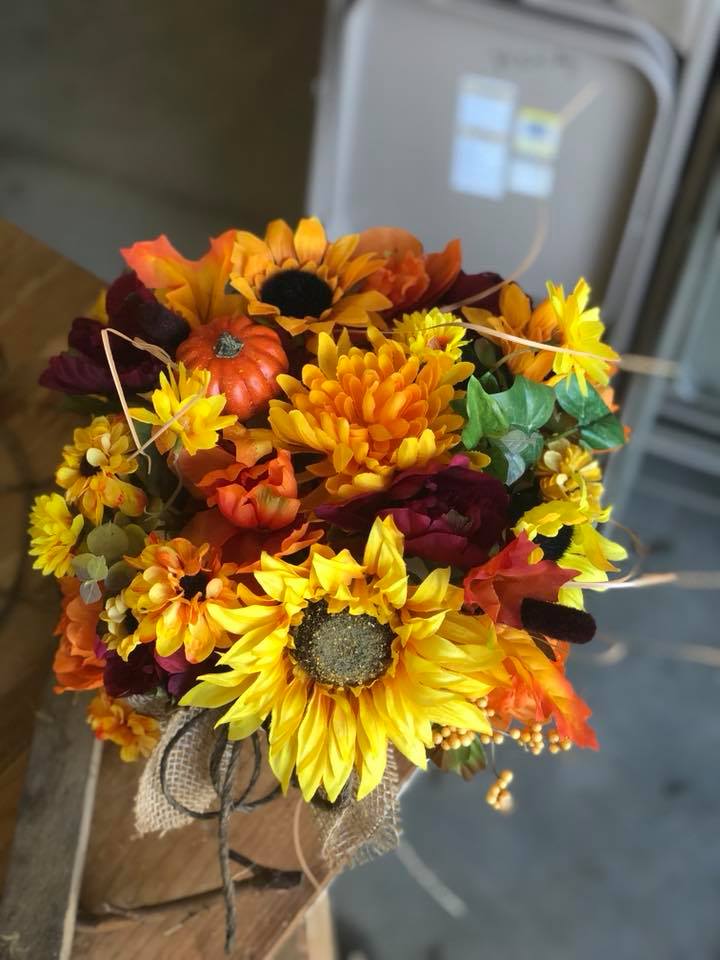 ---
What inspired you to get into floral design?
What inspired me to start doing floral design was my mom! Her and I worked on a wedding together for the first time almost 5 years ago! I had a really nice time working with my mom, Heather Arnold. When I first started, she had to teach me how to do everything. Getting to see my mom in an atmosphere that she loved was such a great experience for us. My mom and I are so close! It is always fun to work with her! Plus, who doesn't love flowers?!
What sparked your ambition to start your own business?

My ambition comes from the love I have for the moment when a bride looks at her flowers and/or decor for the first time and loves what she sees! It is so great when anyone compliments my work, it really makes me so happy. Plus, I always wanted to be in charge (especially as I was the oldest child in my family)! I wanted to be able to book my own clients and design the flowers myself without anyone else telling me how it should look. I like using my own creativity to come up with new things and I take pride in the work that I do!
Your small business is definitely unique. What do you, personally, think makes it most unique to the Quad Cities Area?
I think something super unique about my small business is that I am so young and have a different perspective than most floral design/wedding companies. I am 21 years old, and I am always open to new ideas! Most floral companies find a specific way to do things and stick to that. I am still just starting out, so I am still building my portfolio! I try to keep my prices modest because I want to book new clients!! Another thing I think is very unique about my business is that I started doing this in my garage with my mom. I told her one morning that I had this idea of what we should do, and I'm very proud of how far we have come together!
What is your favorite part about owning and operating your own small business?

My favorite part about what I do, is that work isn't "work" when you're doing something you love. I create my own hours and get to build connections with clients, myself! I love the fact that I am working for my own dream, and I am excited to see where it takes me!
If the Quad Cities needed to know one thing about Wedding Flowers by Hannah, what would it be?
I can work with ANY budget and still make the flowers just as beautiful!
Why did you choose to pursue running your own business as opposed to working for someone else in the same industry?
I have worked for companies in the same industry and as that is also very fun, it isn't as rewarding as doing something with my name on it. I am working to build my own success and that is why I want to work for myself.
What is your favorite part about being located in the Quad Cities?

I love the small town atmosphere! I grew up in Port Byron, Illinois, and love that everything is close by! I really like going to Schwiebert Park, in Rock Island, enjoying the riverfront, looking at the Centennial Bridge (especially when it is lit up), and looking through the telescope across the river!
How long has your business been running?
My wedding flower company has been running just over 3 years now!
What are your hopes/vision of Wedding Flowers by Hannah for the future?
I hope that we continue to grow, I have booked 14 weddings for this season as opposed to my 6 last season! I'm excited to keep finding new things to add to my services… Instead of mostly flowers, I would like to be able to provide more as far as decor goes!
Is there anything you would like to see more of in the QC?
I love the idea of the rooftop sky bar in Davenport! With the river right in front of us, I think we should have more actives to do on the rooftops with all these beautiful buildings around this area!
Is there anything else you would like to add?
Thanks for reading a little about me!
---
Thank you so much, Hannah, for giving us the opportunity to get to know you and your business a little better! We wish you the best of luck in the future and can't wait to see you and your business continue to flourish!
---
We encourage everyone to help support our local businesses by simply choosing to follow them on social media and engage with their posts; like them, love them, and share them with your friends and family!
You have no idea, as a business owner, what this does to boost visibility of the business and the morale of the owners as well! So go and show some love! We appreciate the fact that you take the time to do so!
If you have a business in mind that you would like us to feature, please feel free to fill out our online form found here!