Rewarded Rescues
Rewarded Rescues is a locally owned and operated dog treat business run by fellow fur mama, Courtney Walter. Courtney is determined to provide your pups with all-natural, homemade treats. ~BONUS~ Her business donates a portion of all proceeds to local shelters! We had an awesome opportunity to get to know her and learn all about her business!
Visit Them on Facebook!
---
Hello, my name is Courtney and I recently started up a local business here in the Quad Cities called Rewarded Rescues! We strive to provide all natural treats that your fur baby is sure to love. When you purchase these tasty treats, a portion of the proceeds will be donated to a local pet rescue. Each month we will host a different dog, with hope of finding the pup a forever home!
-Courtney
---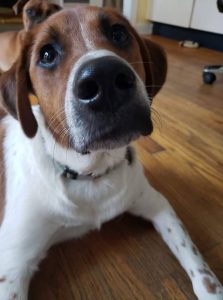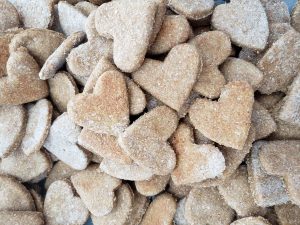 ---
What inspired you to start up your own local business?
What inspired me to start up my own local business was being able to help out rescues and shelters. I volunteer for K9 Kindness rescue and I really just wanted to be able to help them as well as other rescues more than just providing my time and love to the animals.
What sparked the specific idea behind Rewarded Rescues?
The original spark I had that led me to start up Rewarded Rescues was being able to provide all natural treats to pups and also help local homeless pups in the process.
Your small business is definitely unique. What do you, personally, think makes it most unique to the Quad Cities Area?
Something that makes my business unique to the QC Area is that I personally hand make these treats fresh upon order with all natural ingredients. Aside from that, I provide local delivery to your home and with each order purchased, a portion of the proceeds go to a local rescue/shelter of the month.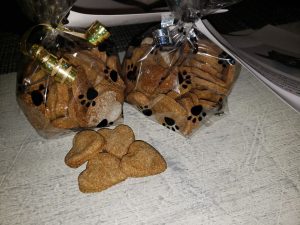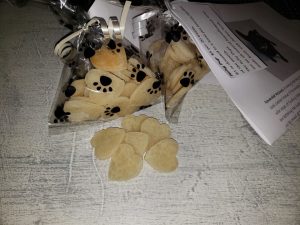 You have options when it comes to the treats you wish to purchase for your pups!
---
What is your favorite part about owning and operating your own small business?
My favorite part of owning a small business Is the connection I am able to create with my customers. I am able to meet their needs as well as interact and make their purchase and experience personal.
If the Quad Cities needed to know one thing about your business, what would that be?
That we offer all natural treats for a cause!
Why did you choose to pursue running your own business instead of working for someone else?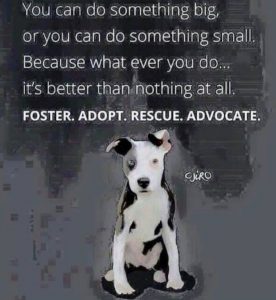 Because it never was about the money. It's about helping the homeless pups and rescues in need.
What is your favorite part about being located in the Quad Cities?
Being able to have support from other local businesses and family and friends.
How long has your business been running?
A little less than a month!
What are your hopes/vision of Rewarded Rescues for the future?
My hopes are that my business will continue to grow and I will be able to continue to provide a substantial amount of proceeds to local rescues/shelters.
Is there anything else you would like to add?
Just to check out our Facebook page and featured pet of the month!
---
Thank you so much, Courtney, for giving us the opportunity to get to know you and your business a little better! We wish you the best of luck in the future and can't wait to see you and your business continue to flourish!
---
We encourage everyone to help support our local businesses by simply choosing to follow them on social media and engage with their posts; like them, love them, and share them with your friends and family!
You have no idea, as a business owner, what this does to boost visibility of the business and the morale of the owners as well! So go and show some love! We appreciate the fact that you take the time to do so!
If you have a business in mind that you would like us to feature, please feel free to fill out our online form found here!